Born to be WILD..

and SASSY!
I adore miss Melissa over at
MyCakeSchool.
and it's no wonder,she has the coolest RoCkIn' ideas that are
easy peasy lemon squeezy=)

How Rock n Roll are these lil' cuppy cakes?? I am shocked at how dang professional they look,It's the look of fondant with buttercream icing. Check Check Check Check,CHECK IT OUT!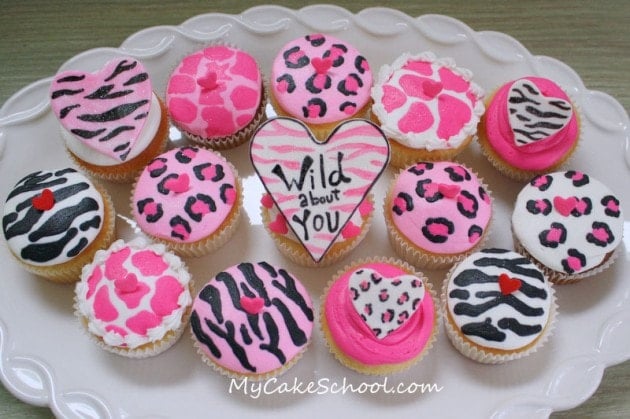 All you need for this is crusting buttercream icing ,a piping bag,and VIVA brand (or any smooth)paper towels.
Cake Central
also has a GREAT crusting buttercream icing and more on the VIVA paper towel method.